The rewards wheel is where you will go to cash in the Spins you've earned for completing qualifying actions within Fold.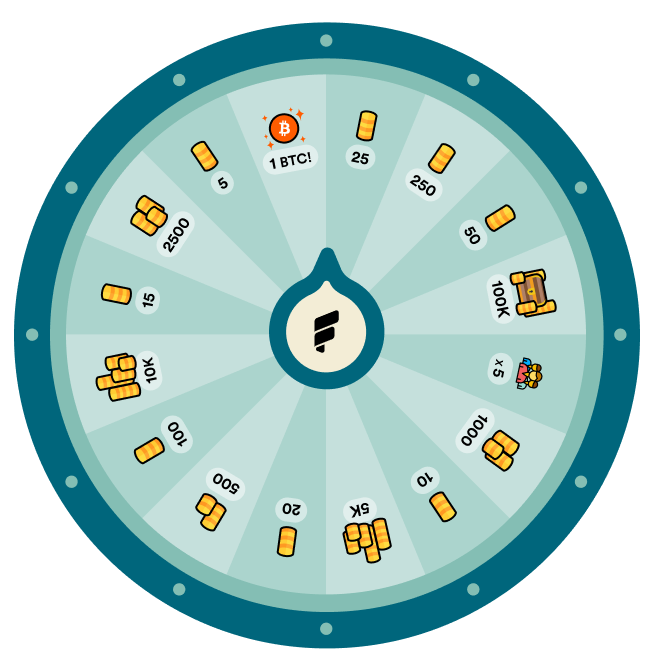 Spinning the wheel pays out bitcoin; the more Spins you use, the more bitcoin you'll earn.
Keep in mind, if you have a lot of Spins saved up in your Spin Bank, you can easily cash them in all together using the Super Spin Slider, saving you the time of using one Spin at a time.
Updated