Rewards Wheel Status:

NORMAL
The wheel prize odds are not currently boosted; keep an eye out for a BOOSTED status!
Prize Table
The best wheel prizes are available to Spin+ users.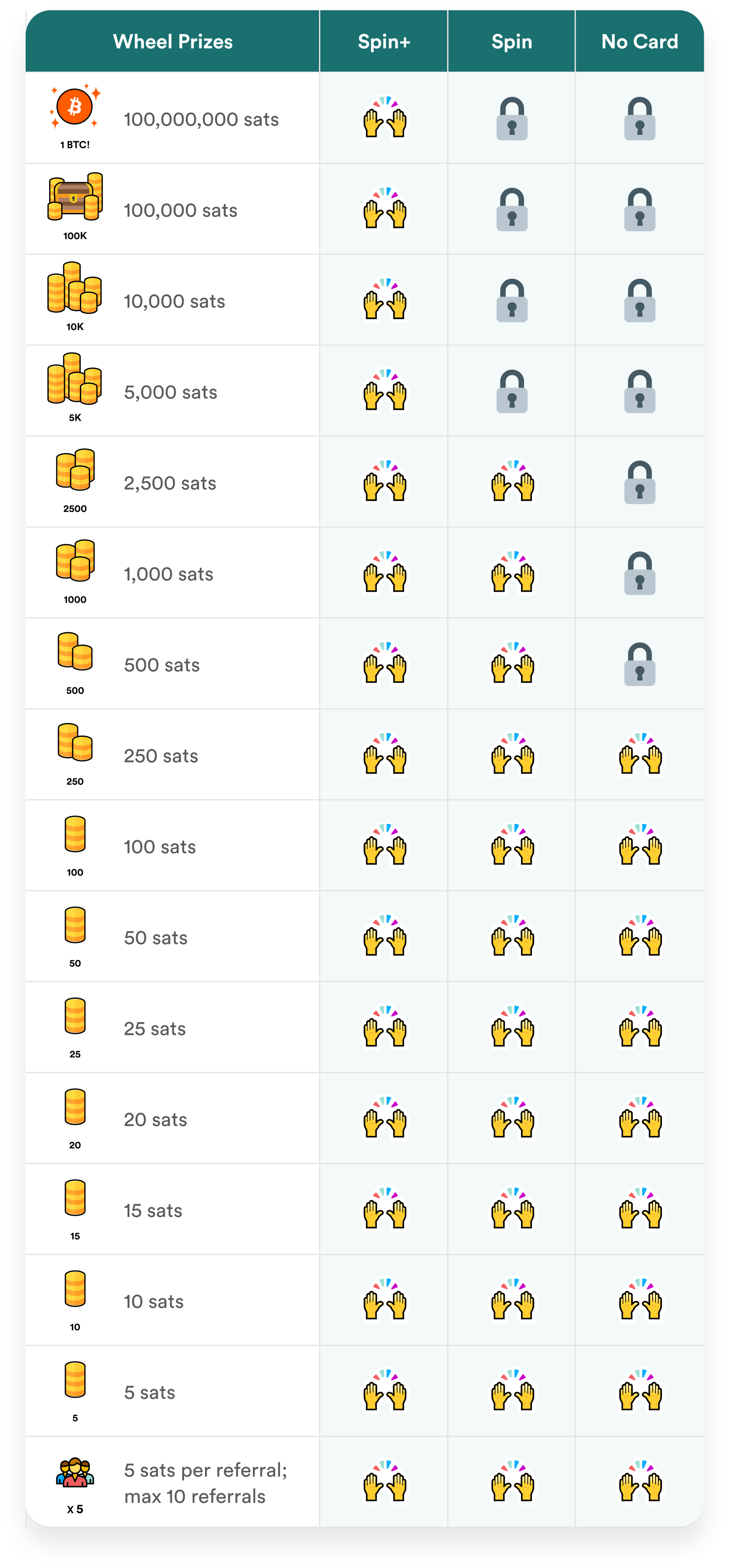 How Spins Work
Earn Spins when you do things on Fold, then use your Spins to spin the wheel and win bitcoin rewards. The wheel prizes range from 5 sats to 1 whole bitcoin*! Read more about Spins here.
How Rewards Work
Spin+ subscribers automatically receive 1% back in bitcoin on every qualifying Fold Card purchase. In addition, for each $10 spent on the Fold App or using the Fold Card, all users will receive 1 Spin:
Spend $10 buying bitcoin = earn 1 Spin
Spend $10 buying Gift Cards = earn 1 Spin
Spend $10 with your Fold Card in-store or on-line = earn 1 Spin
Spend $5 buying bitcoin + spend $5 buying coffee with your Fold Card = earn 1 Spin
Read more about how rewards work here.
*Prize exclusive to Spin+ users.
Prize Odds
Wheel prize odds are always kept up to date on the Spinwheel Official Rules.
Updated